A full overview of all adventure games released in the Awake Series. These can be episodes, remakes/remasters or sequels, created by either one or several companies. As long as the IP is used, we'd quantify this as part of a 'series'.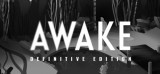 Android, iPad, iPhone, Linux, Mac, PC
It was supposed to be a romantic trip… but turned into a brutal murder scene. When Marc and Caroline planned their romantic getaway, they didn't know that it would turn their lives into jeopardy. Can you find a way to prevent this terrible crime and put the murderer to justice?
» Full game details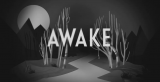 A man and his girlfriend are enjoying a romantic trip away in some remote woods. But they are not as alone as they thought, with a killer lurking in the darkness. Finding himself trapped in a loop that repeatedly ends in his death, the man must find a way to break the fatal cycle.
» Full game details