A full overview of all adventure games released in the Zak McKracken Series. These can be episodes, remakes/remasters or sequels, created by either one or several companies. As long as the IP is used, we'd quantify this as part of a 'series'.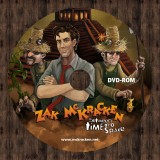 It's been a while since Zak's last adventure. People have forgotten all about our hero who saved humanity from enslavement. His five minutes of fame went by way too quick and the money he earned with his award-winning book went down the drains when Zak decided to get his own newspaper off the ground...
» Full game details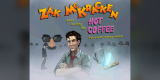 A classic point and click adventure game, paying homage to the Lucas Arts adventures of yore. Remixing locations of the fan adventure game Zak McKracken: Between Time and Space, with several new locations added exclusively to this game. Tag along your favorite tabloid reporter as he stumbles into hi...
» Full game details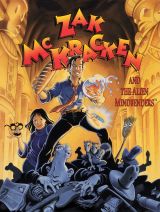 Zak, a journalist for a supermarket tabloid, invents outlandish stories about possessed toasters, two-headed turtles and vegetarian vampires. When he discovers a story about an extraterrestrial takeover of the phone company and their IQ reduction scheme, he's off on the adventure of his life.
» Full game details