A full overview of all adventure games released in the Rick Moreton Series. These can be episodes, remakes/remasters or sequels, created by either one or several companies. As long as the IP is used, we'd quantify this as part of a 'series'.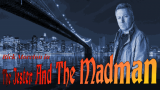 Android, iPad, iPhone, Linux, PC
"The Jester and the Madman" continues the story of "Curse of the Old Gods", an old school point and click adventure. After chasing a crazed museum curator around the world, the FBI agent Rick Moreton finds himself locked up in a cell with no memory. ItR...
» Full game details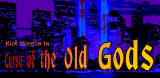 FBI agent Rick Morton is brought in to investigate the death of a guard at the Greenwich National Museum. At first appearing an accident, Agent Morton soons finds out it is a murder and his ongoing investigations identify a supernatural threat beyond his comprehension.
» Full game details