A full overview of all adventure games released in the Yume Nikki Series. These can be episodes, remakes/remasters or sequels, created by either one or several companies. As long as the IP is used, we'd quantify this as part of a 'series'.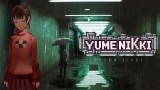 Play as a young girl as she explores the mysterious and unreal world of her dreams. Start off with no story or guide, as you experience the different worlds of her dreams, each one deeply shrouded in mystery. Run from the monsters that chase you, discover how to use the items you find, and solve the...
» Full game details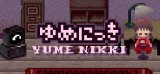 An RPG Maker tour de force, and a divisively controversial work for fans. You are free to explore the various dream worlds at your own pace. If you check certain characters or items in the game you will collect an Effect. These Effects can be used to change the main character's appearance....
» Full game details