A full overview of all adventure games released in the Stacking Series. These can be episodes, remakes/remasters or sequels, created by either one or several companies. As long as the IP is used, we'd quantify this as part of a 'series'.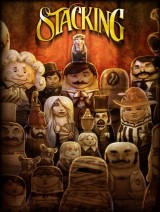 PC, PlayStation 3, Xbox 360
A downloadable expansion of Double Fine's unique stacking doll puzzler. This time, little Charlie Blackmore ventures to the hobo kingdom of Camelfoot, where he hopes to assist his friend Levi in securing the hobo crown for his uncle, Rufus.
» Full game details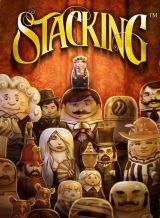 PC, PlayStation 3, Xbox 360
A family of Russian stacking dolls has been separated by tough economic times. The youngest doll, Charlie Blackmore, begins a heroic effort to bring his family back together. But he's one size smaller than any other doll in the world. Game players will help Charlie, who is all too accustomed t...
» Full game details