Aurora: The Lost Medallion Series
A full overview of all adventure games released in the Aurora: The Lost Medallion Series. These can be episodes, remakes/remasters or sequels, created by either one or several companies. As long as the IP is used, we'd quantify this as part of a 'series'.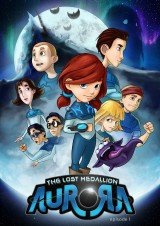 Below the frozen surface of planet Eedor lies the technological marvel of the Cave. For more than a decade, it has hosted a self-sustained society of robots and children. The children know nothing of their heritage or of how they got there. Their only guidance comes from the "Voices", my...
» Full game details