A full overview of all adventure games released in the Yuletide Legends Series. These can be episodes, remakes/remasters or sequels, created by either one or several companies. As long as the IP is used, we'd quantify this as part of a 'series'.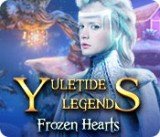 Santa was last seen flying toward a mysterious island on Christmas Eve, when all of a sudden, a violent storm knocked his sleigh out of the sky. As a demigod with fire magic, you are the only one who can get to the island to find him. You arrive to find a sad, cold place where celebrating Christmas ...
» Full game details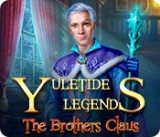 Christmas is coming! As an elf, it's up to you to help Santa prepare for his big night. But what starts as simple task to find presents quickly takes a dark turn when evil forces start taking over the North Pole! With Santa missing, do you have what it takes to save the holidays? Find out ...
» Full game details