A full overview of all adventure games released in the Harrowed Halls Series. These can be episodes, remakes/remasters or sequels, created by either one or several companies. As long as the IP is used, we'd quantify this as part of a 'series'.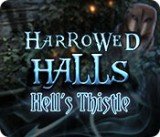 Your sister is in the hospital with a mysterious illness! Your only clue is her mumbling about an abandoned house that you explored as children. The search for a cure quickly takes a dangerous turn as spirits interfere with your investigation! Can you solve a cold-case about a series of murders in t...
» Full game details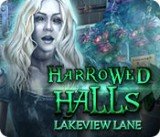 You quit your legal career and moved to a quiet neighborhood to start a new life. But moments after settling in to your dream home, you realize that things aren't as quiet as they seem. Shadows dart across windows, strange noises echo through the halls, and your favorite plant withers and dies...
» Full game details