A full overview of all adventure games released in the A Tale of Caos Series. These can be episodes, remakes/remasters or sequels, created by either one or several companies. As long as the IP is used, we'd quantify this as part of a 'series'.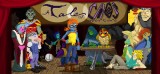 Terry is an apprentice technomancer, as ingenious as she is impulsive and distracted. Gifted with a fantastic talent, Terry created amazing inventions, among them Heimlich, a talking mechanical owl and her best friend, who follows her in every adventure. After many ups and downs, Terry finally began...
» Full game details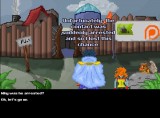 Terry, apprentice to the technomancer Albion McMaster is on a mission. Tasked with his master to find a particular potion ingredient, he must first track down the one person to have some.
» Full game details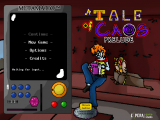 Having been turned down by many masters, Terry seeks an apprenticeship with the master Technomancer, Albion McMaster. Sneaking into his house she is set a task to prove her worth.
» Full game details