A full overview of all adventure games released in the Eastshade Series. These can be episodes, remakes/remasters or sequels, created by either one or several companies. As long as the IP is used, we'd quantify this as part of a 'series'.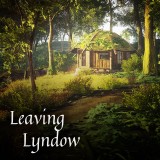 Set in the Eastshade universe, it's Clara's last day on the island where she grew up. With high honors, she's graduated and fulfilled her childhood dream of joining the Guild of Maritime Exploration. She needs to complete preparations, visit her favorite places, and say...
» Full game details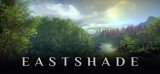 PC, PlayStation 4, Xbox One
You are a traveling painter, exploring the island of Eastshade. Capture the world on canvas using your artist's easel. Talk to the inhabitants to learn about their lives. Make friends and help those in need. Discover mysteries and uncover secrets about the land. Surmount natural impasses to re...
» Full game details