A full overview of all adventure games released in the STASIS Series. These can be episodes, remakes/remasters or sequels, created by either one or several companies. As long as the IP is used, we'd quantify this as part of a 'series'.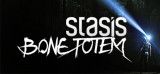 Salvaging duo Charlie and Mac scour the ocean for a living. They hit the motherload and come across DEEPSEA 15, a seemingly abandoned Cayne Corporation rig in the middle of the Pacific Ocean. It only gets worse from there, as they and their Super-Toy Moses uncover a threat far beyond their wildest d...
» Full game details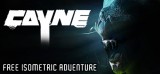 In this original short story in the STASIS universe, nine-month-pregnant Hadley has woken up to the horrors of a medical facility. To discover what happened here and attempt to escape safely with her baby, she must explore and interact with the environment, use and combine items she finds to progres...
» Full game details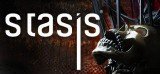 Disoriented, drowsy and in pain, John Maracheck opens his eyes. There is nothing to greet him but the static of a nearby monitor and a cold steel floor. Thick, green liquid covers the floor and then his body, leading a trail to a nearby, steaming stasis-pod. He slowly gets to his feet, trying to tak...
» Full game details