A full overview of all adventure games released in the Elansar Island Series. These can be episodes, remakes/remasters or sequels, created by either one or several companies. As long as the IP is used, we'd quantify this as part of a 'series'.


Developed by Orion
Android, Mac, PC, Retro, Linux
After Elina escapes Elansar Island, her husband is now in danger. She'll have to delve through the mysteries of her own subconscious before returning to the island to rescue him.
» Full game details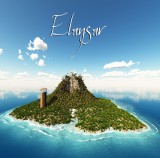 Android, Mac, PC, Retro, Linux
In order to rescue a woman named Elina, you must explore a remote island and solve its complex puzzles to unlock the island's mysteries.
» Full game details