A full overview of all adventure games released in the Where Angels Cry Series. These can be episodes, remakes/remasters or sequels, created by either one or several companies. As long as the IP is used, we'd quantify this as part of a 'series'.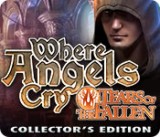 iPad, iPhone/iPod Touch, Mac, PC
You've got a new assignment as the Vatican's best secret agent! Travel back to 13th-century medieval Europe to investigate rumors that Inquisitor Augustine has gone mad. He's become obsessed with hunting witches and the people live in fear of his judgment. As you explor...
» Full game details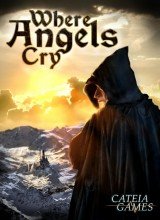 iPad, iPhone/iPod Touch, Mac, PC
Strange events are taking place in an isolated medieval monastery village in the Alps. Monks are vanishing without a trace, mysterious people have been seen running through the dark passages of the monastery in the still of the night, Templars have now been assigned to stand watch, and there are eve...
» Full game details