A full overview of all adventure games released in the Danse Macabre Series. These can be episodes, remakes/remasters or sequels, created by either one or several companies. As long as the IP is used, we'd quantify this as part of a 'series'.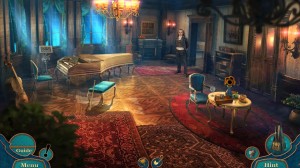 Your beloved musical mentor has dominated his competition time and time again, but your joy for his achievements is short-lived when he's found murdered and you are named as the prime suspect! Can you track down the real murderer, or will you be convicted of a crime you didn't commit? You'll soon discover the fate of your beloved city may be at stake as well! Dodge the police and scour the city to find the clues in this heart-pounding hidden-object puzzle adventure!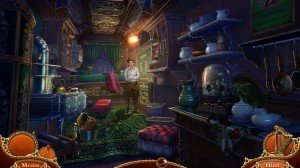 It's the festival of Lunasa, and your Irish step-dancing troupe is ready to give one of your best performances yet. But your excitement is short-lived when a banshee appears and wreaks havoc on your plans! With your family in danger, and your reputation at stake, can you uncover who has it out for your troupe before it's too late? Find out in this sensational hidden-object puzzle adventure!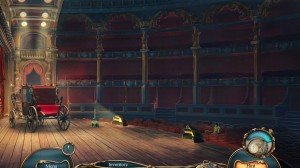 As the costume master, it's your job to help bring the theater to life, but this opera is more than you bargained for. When a strange specter starts interfering in the last dress-rehearsal, it's up to you to stop it! Can you save the lead actress from a terrible fate, or will you join the haunted troupe as a permanent cast member? Find out in this chilling hidden-object puzzle adventure game!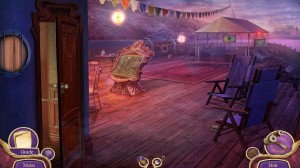 Your friend is off to become a star of the silver screen! What starts as a simple send off quickly takes a dark turn as she's kidnapped by an unknown assailant! Can you uncover the dark dealings of the mysterious kidnapper before it's too late? Find out in this exhilarating hidden-object puzzle adventure!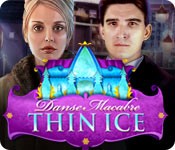 Ruth Fisher is the up-and-coming star of a popular figure skating show, but her final dress rehearsal is cancelled after her biggest fan drops dead. He was trying to warn Ruth, but about what? Who would want to kill a fan? Is Ruth really in danger? You'll need to use all of your deductive skills to investigate the scenes and uncover the true threat, before Ruth Fisher's opening night becomes her final performance.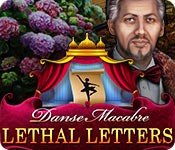 You've been called to St. Petersburg to help the Count and his fiancée. What should be a simple investigation quickly takes a deadly turn. Now it's up to you to follow the clues and track down who's really behind the murders before it's too late!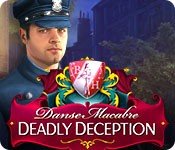 The Belfort Hall Academy of Dance is famous for transforming its students into ballet stars. But when the class star, Marion Ashworth is found dead in the school garden, shocking secrets are brought to light. It turns out the victim wasn't who she claimed to be. And if that's the case... was she, and where is the real Marion Ashworth? Examine the crime scene, interrogate the suspects, and follow the clues to find the truth. Just be careful - some secrets are worth killing for.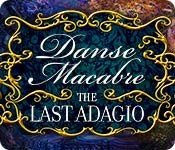 Your sister's invited you to attend the biggest performance of her life: she'll debut as Donatella di Fiore, every ballerina's dream role. She tells you to meet her after the dance but never shows up! Get into the theater and find a cast of ghosts all trying to tell you something. Save your sister from a decades-old curse so this doesn't become her last encore.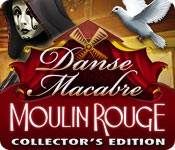 Henri de Toulouse-Lautrec, famous artist and dedicated patron of the Moulin Rouge, has come to you for help. Who murdered his friend Sophie, the leading lady of the Moulin Rouge? It's time to gather up the suspects. Was it the clumsy stagehand? Or maybe it was the jealous Baron. Explore the city of Paris as you gather and examine evidence that will point you to the true killer.