A full overview of all adventure games released in the Off the Record Series. These can be episodes, remakes/remasters or sequels, created by either one or several companies. As long as the IP is used, we'd quantify this as part of a 'series'.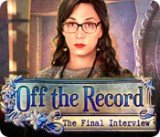 When a renowned English horse breeder is stricken with a sudden and life-threatening heart attack, all fingers are pointed at you as the attempted murderer. You were the last to speak to him before he fell ill, and his death could be a huge boost for your journalism career. The trouble is… yo...
» Full game details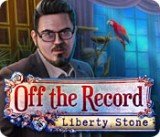 You thought you'd found a plum assignment covering a beauty pageant in paradise. But then the famous Liberty Stone - which was to be worn by the pageant winner - goes missing. And you're one of the suspects!
» Full game details
A lost masterpiece has just resurfaced in Austria, and Lisa Steiner, the artist in charge of restoring it, won't talk to anyone in the media… except you. But when you arrive to interview her, Lisa runs away without explanation. Now you must decipher the secret clues hidden in her painti...
» Full game details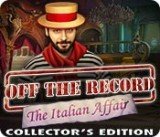 Are you willing to ditch your vacation plans to track down the most famous thief in Venice? He's a slippery suspect who has outwitted the best police minds in Italy. You'll soon discover that he won't be easy to find even with your crack detective skills – because they don&rs...
» Full game details