A full overview of all adventure games released in the Clock Tower Series. These can be episodes, remakes/remasters or sequels, created by either one or several companies. As long as the IP is used, we'd quantify this as part of a 'series'.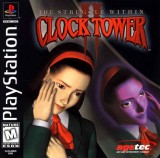 Alyssa Hale must learn to control her spirit personalities as she attempts to solve a horrifying mystery. Having been buried alive, she has arisen and is out for revenge. Armed only with her multiple personalities, she is thirsty for blood.
» Full game details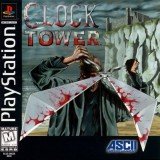 PlayStation, PlayStation 3, PSP, Vita
Another night, another death… the brutal murders didn't have to continue for long before the undeniable truth was revealed. How can the most vicious killer in Norway's history return for an encore performance after his own death? This terrifying horror adventure will ha...
» Full game details