A full overview of all adventure games released in the Mu Complex Series. These can be episodes, remakes/remasters or sequels, created by either one or several companies. As long as the IP is used, we'd quantify this as part of a 'series'.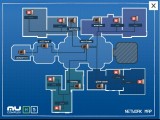 You have worked you way up through the security levels of the mysterious Mu Complex. Now, with the aid of AI Lya, you must try to restart the "Doors" experiment the facility was working on if you are going to get to the bottom of its purpose.
» Full game details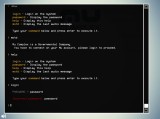 Mu Complex is a government research facility. Entering at the lowest level, you must prove your abilities by making your way through the lower security levels. As you delve deeper, the mystery of just what Mu Complex was up to opens up before you.
» Full game details