A full overview of all adventure games released in the Nicolas Eymerich Series. These can be episodes, remakes/remasters or sequels, created by either one or several companies. As long as the IP is used, we'd quantify this as part of a 'series'.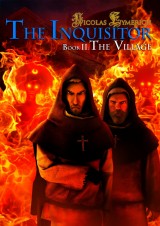 1345: Satan's shadow lingers over the South of France. An evil shape started appearing in the sky during the summer solstice, and a killing plague has spread throughout the city streets ever since. Head Inquisitor Nicolas Eymerich believes that to hold back the contagion, the evil must be erad...
» Full game details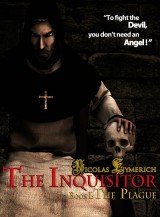 The medieval adventure casts players in the dual roles of Nicolas Eymerich and his partner, friar Jacinto Corona. A cruel man whose only goal is to combat Satan, Eymerich assumes the mantle of Grand Inquistor when sent to a French territory where the Catholic Church has lost its influence. Once ther...
» Full game details