A full overview of all adventure games released in the Lume Series. These can be episodes, remakes/remasters or sequels, created by either one or several companies. As long as the IP is used, we'd quantify this as part of a 'series'.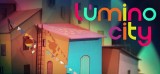 A sprawling puzzle adventure game entirely made from paper, card, wood, miniature lights and electric motors, Lumino City continues where its predecessor Lume left off, with Lumi catapulted into a new epic journey and a hunt for her Grandad. Explore the unusual dwellings beyond the city gates and fi...
» Full game details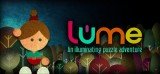 Android, iPad, iPhone/iPod Touch, Mac, PC
Power to Lumi's grandfather's house has failed. What's more, he's nowhere to be seen. Immerse yourself in Lume's photoreal world, solve perplexing paper puzzles to help restore the power, and uncover a deeper mystery behind the blackout.
» Full game details