A full overview of all adventure games released in the Haunted Manor Series. These can be episodes, remakes/remasters or sequels, created by either one or several companies. As long as the IP is used, we'd quantify this as part of a 'series'.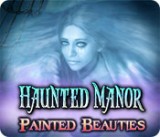 A peaceful day at the park becomes a journey into the surreal in Haunted Manor: Painted Beauties! You thought it would be fun to have your portrait painted by handsome young artist Stephan Black. But you didn't realize you were about to be transported into the dark world of his painting. Y...
» Full game details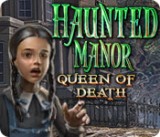 After receiving a mysterious letter, you return home to find that your family has been murdered. The only survivor is your sister, Stella, who now needs you to save her! Concoct a powerful elixir to save Stella and then confront the Queen of Death!
» Full game details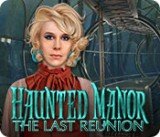 Welcome to Convington Mansion! It's time for you and your old friends to complete an exciting scavenger hunt, but what starts as a fun reunion quickly turns into a dangerous fight for your life! Can you save your friends and escape a mansion with a malicious life of its own? Find out in this t...
» Full game details