Myths of the World Series
A full overview of all adventure games released in the Myths of the World Series. These can be episodes, remakes/remasters or sequels, created by either one or several companies. As long as the IP is used, we'd quantify this as part of a 'series'.


Your husband has been kidnapped by a vengeful witch. To save him, you'll need to uncover the secrets of a nearby town before she can destroy it. Can you find the true story of the witch's betrayal? How is the town's Master tied in to all of this? Find the clues to save ...
» Full game details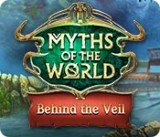 It's Dia de los Muertos, and you're heading home to celebrate! What starts as a happy reunion with your sister quickly turns dark as evil shadows start attacking locals! With your sister kidnapped, it's up to you to track down the evil spirits to save the town. Will you uncover...
» Full game details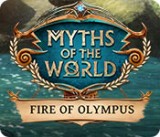 You are Lysandra, Goddess of the Eternal Frost. The Almighty Zeus has declared your father Prometheus a traitor to all of Mount Olympus, placing him on trial before the most important gods. As punishment, Prometheus will be chained to a rock at the end of the world and you have been turned into a mo...
» Full game details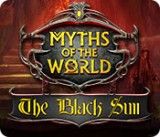 Your hometown's commander has gone missing, and you've been called in to investigate. Before you get far, a strange creature turns your father into stone! It's a race against the clock as you track down the beast and try to save the town. Will you find the monster in ti...
» Full game details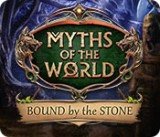 The town of Beline is under attack! The only thing standing in the way of the town's destruction is a yearly ritual, but a mysterious sorcerer is getting in their way! Can you uncover the sorcerer's origins and save the town in time? Find out in this compelling hidden-object puzzle adven...
» Full game details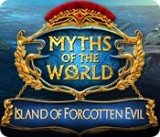 Before his death, your uncle hid a mysterious artifact that only you could find. What starts as a search for the truth quickly turns into the adventure of a lifetime when a ghostly apparition tries to thwart your plans! Can you break the curse of the Legionary before it's too late, or will...
» Full game details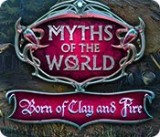 A mysterious creature is wreaking havoc in your home city of Prague, and only you have the power to stop it! After your father is arrested, you find out just what he had been researching in his hidden alchemy lab – the Clayborne, powerful mythical monsters, born from clay and fire. Now it&...
» Full game details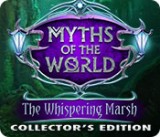 People have been vanishing in the Whispering Marsh, and the county has enlisted you to investigate. But this is no ordinary missing-persons case… The entire marsh is steeped in myth, with tales of mysterious twinkling lights that can mesmerize their victims and lure them to their doom. Wha...
» Full game details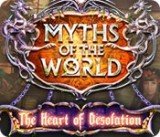 It was just supposed to be a routine mission. Fly in, drop supplies, and fly out. But when a dragon attacks your plane, crash-landing in a lush valley, you're drawn into the adventure of a lifetime! This ancient valley is filled with living, breathing dragons - guardians of nature who prot...
» Full game details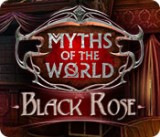 Vampire hunting is a full-time job, and your latest lead has brought you and your partner to Louisiana. Hop aboard a Mississippi River cruise, and get to work! You must investigate the riverboat passengers to expose a vampire who's carrying an ancient artifact that could spell disaster in ...
» Full game details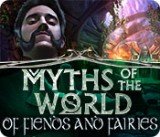 The rat catcher's after more than rats this time. He's kidnapping fairy folk! Where did these pixies come from, and what do they have to do with your grandfather's fairy tales?
» Full game details
You're an expert in Native American symbolism who's been called to investigate some glowing glyphs. Your amulet, which has been in your family for generations, begins to glow as soon as you arrive, as if it's part of this place. As you begin to investigate, you encounte...
» Full game details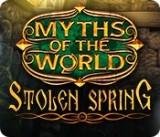 A cruel and cold Goddess of Winter has hijacked springtime, and her victim has called on you for help. You'll be surprised by what you, a lowly peasant, can do in the face of evil – and what little furry friends you'll meet along the way.
» Full game details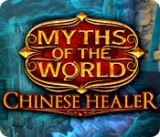 A great myth has enduring power… no matter where the story comes from. Your story begins as a Chinese healer who's brought to the Imperial City to save the Emperor's son. But you uncover a devious plot and end up having to save yourself, using your herbal kit to concoct powerful p...
» Full game details