A full overview of all adventure games released in the Riddles of Fate Series. These can be episodes, remakes/remasters or sequels, created by either one or several companies. As long as the IP is used, we'd quantify this as part of a 'series'.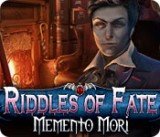 You must have left quite an impression on Death the last time you saw him, because he's come back to seek your help with a very important case. Several dangerous criminals have dared to run from him, and as long as they remain alive… the entire world is in danger! You must hurry to catc...
» Full game details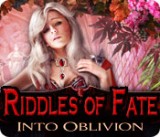 The kingdom of Riddlestone was renowned for its virtues and arts, but ever since the seven deadly sins came to town, the people's hearts have turned to darkness. Their rioting has plunged the city into chaos. Even the royal family is not above the suffering. The king is ill, his sons are behav...
» Full game details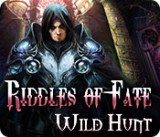 You have been summoned to the town of Osville, where a legion of spirits controlled by the Four Horsemen of the Apocalypse roams the streets in search of one young girl. Only the mysterious prisoner in the tower knows how to save the city… But you'll have to get to him first! Uncover th...
» Full game details