A full overview of all adventure games released in the Tainted Olive Series. These can be episodes, remakes/remasters or sequels, created by either one or several companies. As long as the IP is used, we'd quantify this as part of a 'series'.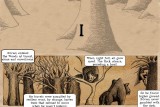 With a mysterious gem, Silvian has fled the city to investigate the disruption to olive deliveries. Now out on the road, he finds a group of bandits who can penetrate magic armour. It seems that he has bitten off more than he can chew.
» Full game details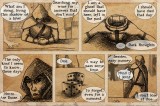 With a last try at gambling going badly, a thief down on his luck seems fated for destruction. But then a quest to an olive orchard appears, an opportunity that will allow him to pay off his debts. Now he just has to gather what he needs to leave the city, without falling foul of his debtors on the ...
» Full game details