A full overview of all adventure games released in the Enigmatis Series. These can be episodes, remakes/remasters or sequels, created by either one or several companies. As long as the IP is used, we'd quantify this as part of a 'series'.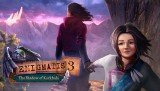 Android, iPad, iPhone, Mac, PC
In the aftermath of the dramatic events in Ravenwood Park, the detectives return to Maple Creek in hope of finding clues that will help establish the whereabouts of the demonic Preacher. Their they discover the final destination of their nemesis: inaccessible mountains at the end of the world. Drawn...
» Full game details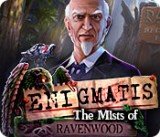 A year has passed since the events of Maple Creek. But for the past few months, our detective has been hot on the trail of the demonic preacher she fought one year ago. Yet he has managed to always stay one step ahead. She hoped to bring an end to the chase in the redwood forests of Northern Califor...
» Full game details