A full overview of all adventure games released in the Doorways Series. These can be episodes, remakes/remasters or sequels, created by either one or several companies. As long as the IP is used, we'd quantify this as part of a 'series'.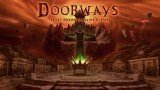 In the fourth and final Doorways episode, paranormal investigator Thomas Foster must capture an entire family of lunatics led by Juan Torres, better-known as "El Asador". Juan and his family are the focus of numerous rumours surrounding El Chacal, a small town located in the moun...
» Full game details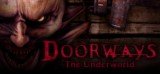 Prized for their psychic abilities, the agents of Doorways are charged with tempting the thresholds of sanity to hunt down the most depraved criminals, but Thomas Foster may have stepped too close to the edge. Confused, his memories riddled with holes, Foster's only option is to go deeper ...
» Full game details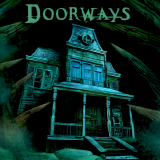 Though each doorway lies a dark, twisted representation of a psychotic imagination. As you explore these terrifying worlds, each with its own unique environments and gameplay challenges, you'll struggle find answers: How did you get there? What's real? What kind of nightmare is t...
» Full game details