Rita James adventures Series
A full overview of all adventure games released in the Rita James adventures Series. These can be episodes, remakes/remasters or sequels, created by either one or several companies. As long as the IP is used, we'd quantify this as part of a 'series'.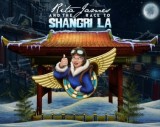 Months after saving her missing father Dr. James from Thunder Island, Rita is on a whirlwind adventure in search of Shangri La. A stunning turn of events has them both on the run and only by finding the mythical paradise can they hope to clear their names. With help from Sebastian and Marbles the mo...
» Full game details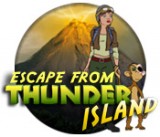 When her father mysteriously disappears on an uncharted island, it is up to the "more brave than brilliant" aviatrix Rita James and her faithful friends to rescue him!
» Full game details