A full overview of all adventure games released in the Metal Dead Series. These can be episodes, remakes/remasters or sequels, created by either one or several companies. As long as the IP is used, we'd quantify this as part of a 'series'.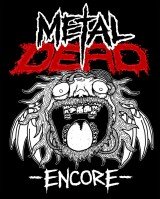 The seaside village of Rodeo is usually a peaceful place to live… but once a year the Hoofs and Horns heavy metal festival rolls in and makes a hell of a lot of noise. Things get even noisier when an evil genetically mutated landshark bent on world domination escapes a research facility an...
» Full game details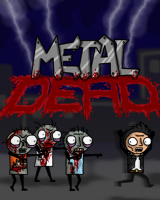 The comedic, heavy metal influenced, apocalyptic adventure series centers on two metal-heads in the midst of a zombie invasion. After crashing their car in front of a medical research facility, they become trapped and are forced to use their wits to puzzle their way to freedom. Along the way, they m...
» Full game details