A full overview of all adventure games released in the Hallowed Legends Series. These can be episodes, remakes/remasters or sequels, created by either one or several companies. As long as the IP is used, we'd quantify this as part of a 'series'.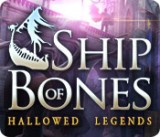 You've just crash-landed near the village of Erlenbourg, where a ghostly figure has been stealing souls. Follow the trail of the mysterious woman in white and discover the secret behind her terrible task.
» Full game details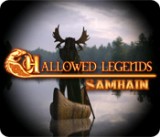 Celtic folklore seems to be more truth than lore when the Samhain festival goers disappear. Outsmart the gods of yore to restore the seasons and repair time as you embark on a fantastic adventure and learn the secrets behind an ancient Gaelic festival!
» Full game details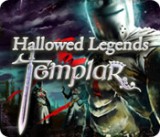 The small town of Gabelais in the south of France encounters strange phenomena: people are missing, the local dam suddenly breaks through... Rumors start circling around town, people believing that the accidents are connected with an ancient artifact brought to Gabelais many centuries ago. Who are t...
» Full game details