A full overview of all adventure games released in the PuppetShow Series. These can be episodes, remakes/remasters or sequels, created by either one or several companies. As long as the IP is used, we'd quantify this as part of a 'series'.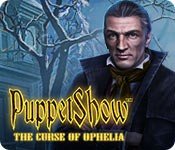 Your cousin sends you a dire letter, begging you for your help. Angela was just hitting the prime of her career, staring as Ophelia in Hamlet, but she's been cursed by a doll and now she lies on her deathbed. Can you uncover the true culprit, or will her first performance also be her swan song? Find out in this twisted hidden-object puzzle adventure game!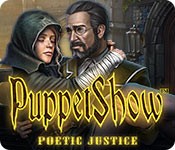 The mayor has called on you for help! Unknown assailants are bombarding his home and his wife has gone missing! Your investigation quickly turns dark as history comes back to haunt the city and its inhabitants. With mechanical puppets around every turn, can you find the masked madman and stop him before it's too late? Find out in this chilling hidden-object puzzle adventure game!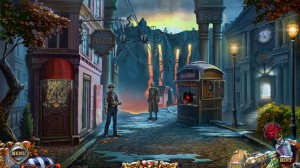 A strange meteorite has crashed, and it's up to you to get the latest scoop! But your journalistic investigation is interrupted when you are mysteriously attacked and your photographer goes missing! Scour the village and mines of the town in search of answers. Will you be able to save your photographer, expose the truth, and uncover the secrets of the meteorite in time? Find out in this enigmatic hidden-object puzzle adventure game!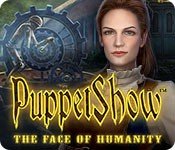 The city of Saltsbruck is restless, as its citizens are being laid off, replaced with life-like puppets. But when several people are murdered and the mayor's daughter, Agnes, goes missing, the town panics and closes up! Nothing is certain when you don't know if you're dealing with humans or their puppet creations. Can you uncover who or what is causing the deadly accidents in the city and rescue the mayor's daughter in time?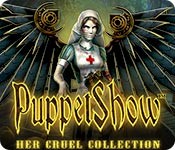 You've been called in to investigate the disappearance of a young woman's fiancé. What starts as a simple investigation quickly takes a dark turn as you're thrown into a world of puppets and mystery. In a world where no one is who they seem to be, can you uncover who's behind the string of mysterious kidnappings?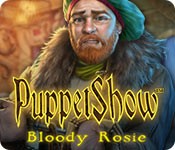 A doctor in Oldern Town has called you in to investigate the recent death of his wife. The town thinks she took her own life, but he knows that can't be the case. You're hoping this will be a simple case, but there are puppets that have other things in mind. Can you save the people of the town before it's too late, or will you become their next victim?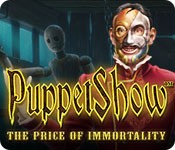 The Theater of Emotions has earned quite the reputation. It's known all over France for its menagerie of life-like puppets, but it's also notorious for all the reporters who have vanished trying to reveal its magical secrets. When your best friend, star reporter Enrique Torres, infiltrates the town to get the scoop of the century, he discovers the truth… only to vanish just as mysteriously as all the others. Now it's up to you to find him! Just watch your back… You don't know who you can trust anymore. Will this become the big story that makes your journalistic career?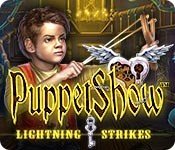 You have been called to Paris to investigate a string of mysterious abductions. Several women vanished recently after being struck by mysterious lightning bolts. What's more, it appears the women are being turned into puppets. But just who is behind the crimes, what do they want, and how does it all work?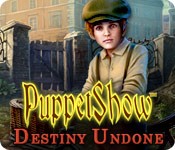 In the calm and peaceful town of Joyville the evil revisits the same family – Master and Felicia's. Little Felicia should now live happily, but she needs help again. Her father, Master of Puppets, has gone missing and Cricks is in town for revenge. Felicia begs you to help save her father, but is it possible to change destiny? What has to be done will be done and you will believe in miracles!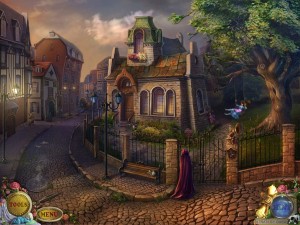 Travel back in time to help stop a terrible fire that started Felicia down her destructive path. Returning to her childhood, you must try to stop the fire that incinerated her father's theater and horribly burned Felicia. By changing the past, Felicia hopes for a chance at redemption.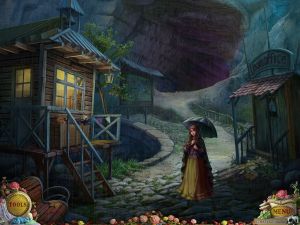 After discovering a new system of caves, the entire town is excited to explore until Suzy is kidnapped by a mechanical beast! Emerging from the darkness and startling the townfolk, the creature causes a cave-in behind him, leaving no trail to follow. Now you must track the creature down and explore the mysterious caves.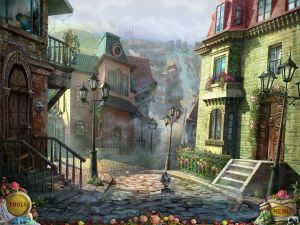 A young girl has been asleep for over two days, and the local doctors are at a loss. The townspeople believe her condition to be a curse emanating from a dark magician's castle in the mountains, so it's up to you to track down the cause of the curse and save the souls of the innocent.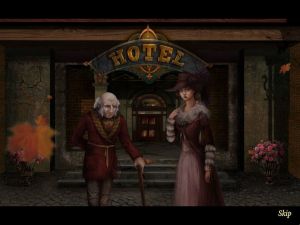 The puppet show in Joyville was once a wondrous attraction until the great fire. Now, rusted gears and dark mysteries lay within strange machinations and disheveled puppets. A young boy, Simon, is the most recent in a long line of missing people. You are tasked with solving nefarious puzzles, finding hidden clues, and uncovering the dark secrets of a town that is anything but joyful.