A full overview of all adventure games released in the Aurora Series. These can be episodes, remakes/remasters or sequels, created by either one or several companies. As long as the IP is used, we'd quantify this as part of a 'series'.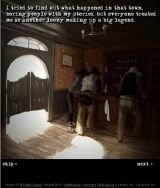 Having escaped Red Hill Town before the arrival of Aurora's show you've been wandering the West. Every time you tell your tale, you are dismissed as just another loon with a wild story. Now the Pinkerton Agency, having lost an agent in Red Hill Town, has hired you to track Aurora down.
» Full game details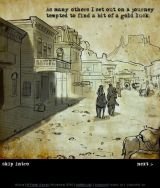 A cowboy down on his luck, is picked up by a strange tornado on the outskirts of Red Hill. With the mysterious Aurora on her way, can he escape town in time?
» Full game details