A full overview of all adventure games released in the Haunted Legends Series. These can be episodes, remakes/remasters or sequels, created by either one or several companies. As long as the IP is used, we'd quantify this as part of a 'series'.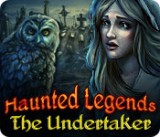 A once-ordinary fishing village has been transformed into a nightmarish landscape, as the recently buried rise from their graves! As a seasoned detective, it's up to you to find the cause of these unnatural disturbances and put an end to them for good.
» Full game details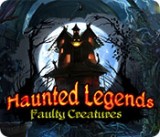 You've been called to investigate the murder of Alfred Oldgrey's fiancé. What starts as a simple investigation quickly takes a dark turn as you uncover family secrets and the invention of a mysterious mechanism. Can you find the culprit amidst the quarreling family before it&a...
» Full game details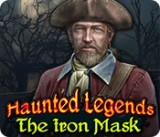 A murderer in an iron mask is on the loose, and the cardinal of Louis XIV has asked you to solve the case. Enter the world of kings and musketeers to track down the killer and bring him to justice. But be on your guard – you aren't the only one after the masked man, and this case might j...
» Full game details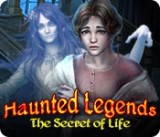 You've traveled the world in search of a cure for your deadly illness, and you've finally found it. Unfortunately, it's hidden in a small town with big secret… A young girl was murdered a week ago, and her soul was cursed. If a purification ritual isn̵...
» Full game details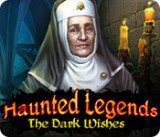 Lucia and Roberto were your favorite students when you taught classes at the Venetian University of Magic, so when they invited you to their wedding, how could you say no? But what happens when a villain tries to unravel the threads of Fate? Now Roberto is missing and Lucia is on the chopping block ...
» Full game details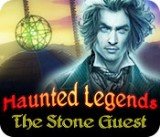 Your friend, a brilliant doctor, thought his artificial heart would be the cure for his dying son. But soon after, orphans of the town began to mysteriously vanish, and the town accuses the doctor of black magic. Who is behind these devilish doings? Can your detective work unravel the mystery before...
» Full game details
You couldn't ignore Silvia Filler's heartfelt plea for help. The police gave up on her brother's murder case and you are her only hope. But that's not the biggest problem at hand… The Filler mansion is currently overrun with the spirits of Sylvia's ancestors! Wha...
» Full game details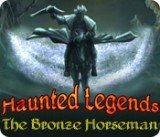 A small town lies devastated after being ravaged by a terrible flood. The townsfolk hide away, whispering of the Bronze Horseman, who has come to pass judgment on the wicked! Summoned by the town's mayor, it is your duty to investigate the mystery and find his son, who has disappeared amidst the cha...
» Full game details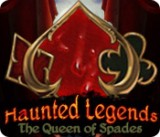 Captain Gerard Froussard has reached out to you for help. After Lieutenant Pierre Disparu disappears searching for a missing young lady, it's up to you to investigate the haunted mansion. Discover the secrets behind a magical deck of cards in Haunted Legends: Queen of Spades! Find The Countess and s...
» Full game details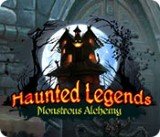 The Cardinal has a top-secret mission for you, straight from the Vatican. Princess Isabella has been kidnapped, and now it's up to you to rescue her, before it's too late! Your investigation will take you through secret passages and ancient castles, but this kidnapper isn't the onl...
» Full game details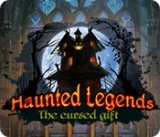 Saint Germain is up to his old tricks, and this time he needs the young Mallow heir to succeed! It's up to you to uncover his devious plans and stop him in his tracks. Do you have what it takes to save the boy from his wicked clutches in time? Find out in this compelling Hidden-Object Puzzle a...
» Full game details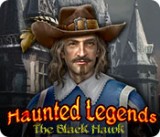 As a member of His Majesty's Secret Service, you have been sent to Bordeaux to investigate the murders of eight monks and protect the visiting cardinal from harm. A tale of betrayal and revenge is about to unfold as you interview suspects and search the town for clues. But beware, a strange li...
» Full game details