A full overview of all adventure games released in the Love Story Series. These can be episodes, remakes/remasters or sequels, created by either one or several companies. As long as the IP is used, we'd quantify this as part of a 'series'.


Katherine can't wait to grow up. For seventeen years she's been passed from orphanage to orphanage, yearning for the day when she can leave to discover her true home. With six months until her eighteenth birthday, she's sure this orphanage is going to be the worst. But she&rsqu...
» Full game details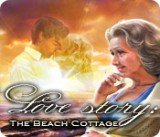 Haunted by memories connected with the family beach house left behind forty years ago, Sandra must return to the place she's been trying to forget all of her life to fulfill her father's last will. Help Sandra relive painful memories of the loss of her first true love, and become stronge...
» Full game details