A full overview of all adventure games released in the Vortex Point Series. These can be episodes, remakes/remasters or sequels, created by either one or several companies. As long as the IP is used, we'd quantify this as part of a 'series'.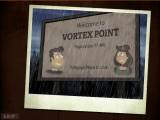 In the town of Vortex Point, a trio of investigators solve supernatural mysteries. Their latest case involves the ghostly theft of some gold bars. Could historical events have a bearing on the current strange happenings?
» Full game details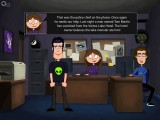 A tourist has gone missing at the Vortex lake hotel, rumoured to have been eaten by the fabled lake monster. It looks like another case for the paranormal investigators Kevin, Craig and Caroline.
» Full game details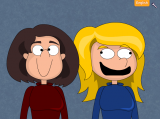 When a young girl vanishes after a mysterious figure appears in photos of her, the Vortex Point paranormal investigators swing into action again.
» Full game details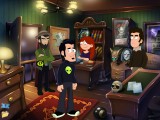 Supernatural expert Kevin is hired to guide visiting professor, Dr Prescott, into the dangerous environs of Waddington Swamp.
» Full game details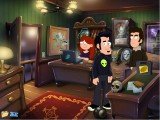 When a young boy steals a cursed item, supernatural investigator Kevin is soon on the case. He pursues the boy to a strange carnival, but the lad is suddenly nowhere to be found.
» Full game details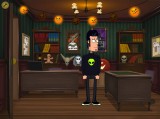 It's time for Kevin to enjoy a relaxing evening watching a classic horror movie. But wait a minute, what's that thing lurking in the dark?
» Full game details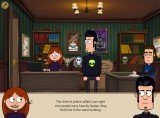 Paranormal investigators Kevin, Craig and Caroline have a new case. Two people have been mercilessly beaten, the perpetrator leaving no trace of themselves at the scene. Just who, or what, could have committed these crimes?
» Full game details