A full overview of all adventure games released in the Capri saga Series. These can be episodes, remakes/remasters or sequels, created by either one or several companies. As long as the IP is used, we'd quantify this as part of a 'series'.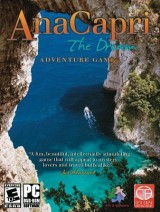 In the role of Dr. Nico N, an expert in ancient civilizations, you are beckoned to Anacapri, a place of beauty, lore, and mystery. Here, you must find the Black Obsidian Disk - an ancient artifact once believed lost to the ages. Legends speak of the Disk possessing untold power and a malevolent pas...
» Full game details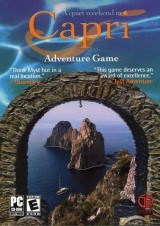 As a tourist visiting the wonderful Capri Island in Italy in photo-realistic detail, players will discover the amazing landscapes typical of this island. But this eagerly awaited holiday soon takes an unexpected turn ... When the protagonist arrives at his residence, he is sucked into a mysterious v...
» Full game details

The third adventure in the Capri trilogy takes players beyond the scenic Italian island for the first time and out to other gorgeous places nearby, such as the Amalfi Coast, Naples and other islands.
» Full game details