A full overview of all adventure games released in the Phantasmat Series. These can be episodes, remakes/remasters or sequels, created by either one or several companies. As long as the IP is used, we'd quantify this as part of a 'series'.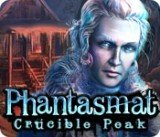 You planned for years to ski the Alps, but your dream vacation turns into a nightmare when you stumble upon a resort town, lost five years ago in an avalanche. Uncover the mystery of what happened here. Did anyone ever really survive?
» Full game details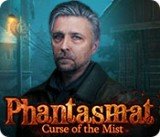 A fun camping trip takes a dark turn when your friend is kidnapped into the mist! In a land filled with specters and a haunting past, finding her won't be an easy task. Do you have what it takes to find your friends and get out alive, or will you become the land's next eternal resident? ...
» Full game details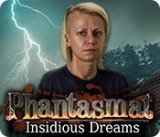 After a recent accident, you've lost your memory. Luckily for you, your husband is there to help. But nothing is as it seems at your farm house. Things quickly take a dark turn as ghostly apparitions appear and you begin the fight of your life! Can you uncover the deadly history behind local d...
» Full game details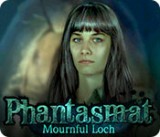 Welcome to Scotland, home of Logan's Castle! Your archaeological project takes a dangerous turn when your boat capsizes in the loch! But this is no mere accident. Mysterious phantoms roam the grounds trying to protect the Logan family's secret. Can you uncover a powerful artifact...
» Full game details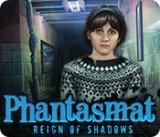 After the death of your father, it's up to you to find your sister and give her the news. What starts as a simple journey to give her the will quickly takes a dangerous turn as malevolent shadows start invading the Arcadia Resort! Can you save your sister before it's too late, or...
» Full game details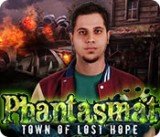 A simple trip to the sports games turns into a terrible nightmare, as you and your family get lost in an endless maze, where behind every corner lurks a bloodthirsty serial killer – Jeffrey. Escaping the grasp of death, you will meet other unfortunate people who have met the same fate. Going a...
» Full game details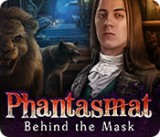 Welcome to the Ward family reunion! The Ward estate is in disrepair and its inhabitants are just as damaged. But they are your family, aren't they? You'll soon discover that being a member of this family isn't just challenging – it could be deadly!
» Full game details
It's the end of the world… at least in Oakville. Find out what's really happening in a town where everyone seems to be missing, and a strange mystic is warning citizens of the coming apocalypse. But beware: it's hard to tell who's really dead and who...
» Full game details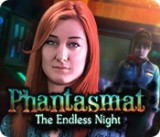 In this chilling story, you're on your way to take your daughter to her high school prom when tragedy strikes. But your hometown isn't at all what it seems… Due to your expert sleuthing, the gruesome truth emerges. You can solve the mystery of what really happened here ...
» Full game details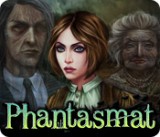 After crashing your car in the middle of nowhere, you stumble upon a mysterious town with a shady background. Uncover the secrets that were submerged in a dam accident in order to the bottom of this long forgotten tragedy.
» Full game details