A full overview of all adventure games released in the Time Mysteries Series. These can be episodes, remakes/remasters or sequels, created by either one or several companies. As long as the IP is used, we'd quantify this as part of a 'series'.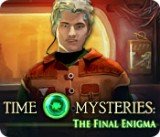 Destroying Viviana's crystal tomb was supposed to turn Esther Ambrose's fight against evil powers into nothing more than a distant echo of her past, but the destruction of the crystal triggered the birth of a magical cataclysm. To save the future, Esther has to understand the past and se...
» Full game details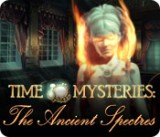 You receive a message from an aunt you didn't know you had about your inheritance – a mansion in London. But this creepy manor is abandoned, rundown and haunted. With the help of a strange object that grants you the ability to travel through time and space, you enter an ancient struggle betwee...
» Full game details