Spirits of Mystery Series
A full overview of all adventure games released in the Spirits of Mystery Series. These can be episodes, remakes/remasters or sequels, created by either one or several companies. As long as the IP is used, we'd quantify this as part of a 'series'.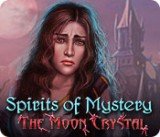 Happy birthday, Princess! It's time to celebrate, but your joy is short-lived as dark creatures start kidnapping your subjects! As the blood moon rises, you find out that this has all happened before. Can you stop history from repeating itself and save your people in time?
» Full game details
In the dark of night, an elusive figure breaks into the royal menagerie and steals four magic animals, your childhood companions and dearest friends. It is up to you to save them! Take the journey to discover more about the Dark Minotaur who threatens the magical world. Can you save them in time?...
» Full game details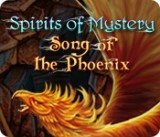 The Princess of the Dragon kingdom was set to wed the Prince of the Phoenix Kingdom in order to bring an end to 300 years of conflict, but the Prince has been kidnapped! An evil witch, trapped in stone hundreds of years ago, orchestrated his abduction. If the two sides cannot form a truce through ma...
» Full game details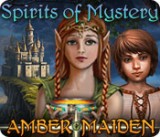 After learning about your royal heritage, you're off on a fantastic adventure to undo the amber curse and save the King and Queen! Return to your kingdom and free the people, animals, and objects from the Dark Queen's treacherous grip. Fulfill your destiny and stop evil from taking over the entire w...
» Full game details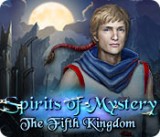 Every twenty years, the heirs to the four kingdoms are gathered for a ceremony that keeps war from spreading through the land. This year, an evil force has other plans in mind. It's up to you as the heir to the Earth Kingdom to save your friends and the world! Can you uncover the secrets of th...
» Full game details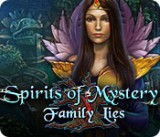 The kingdom's being invaded by an unknown foe and his pernicious plants. As the princess, it's up to you to discover the truth and save your family. Do you have what it takes to win this blossom-filled battle?
» Full game details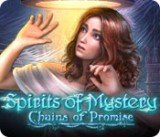 Isa's back to his old tricks, and now he's doing the bidding of an even greater foe. You play as a princess whose best friend, a princess in a neighboring kingdom, is forced into an arranged marriage with sinister intent. Team up together to thwart an evil plot!
» Full game details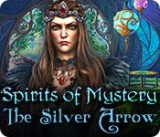 When you met Prince Philip, it was love at first sight… but his obligations to his kingdom kept you apart. Tradition required Philip to let Fate choose his bride by shooting a magical Silver Arrow into the sky. As luck would have it, the Silver Arrow chose you. But the moment it landed at ...
» Full game details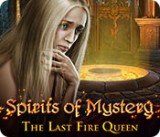 The Great Flame is almost out! As the princess, it's up to you to find your long-lost twin sister and save the realm. But it won't be an easy task. The curse on your sister is the least of your worries as you battle dark forces to reclaim the throne! Do you have what it takes to ...
» Full game details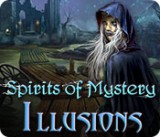 The only thing standing between you and your coronation as the Fire Princess is a series of trials. But as the trials begin, your Nanny is kidnapped! It's up to you to fight an unknown foe's illusion magic and save the kingdom! Can you stop evil in its tracks, or will you fall in...
» Full game details