A full overview of all adventure games released in the Reincarnations Series. These can be episodes, remakes/remasters or sequels, created by either one or several companies. As long as the IP is used, we'd quantify this as part of a 'series'.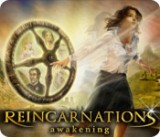 Jane is a professional copywriter who makes her living writing about makeup and fashion. A major magazine has given her a huge opportunity to write the article of her career on reincarnation! Help her explore and experience her eclectic past lives and write her award-winning story.
» Full game details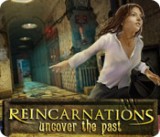 Jane and Dr. Herzle have made a major breakthrough in reincarnation studies, but their hard work is compromised when Jane is kidnapped! Help her explore past lives as she tries to save her own life in the present.
» Full game details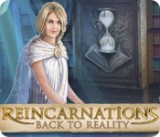 Four angry entities insist that you return to the past and correct your own mistakes. Travel into your past lives, set things right, and restore your karmic balance.
» Full game details