A full overview of all adventure games released in the A Small Favor Series. These can be episodes, remakes/remasters or sequels, created by either one or several companies. As long as the IP is used, we'd quantify this as part of a 'series'.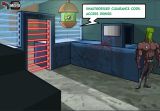 In a distant alien galaxy, where currency has been replaced with trade and favors, guide an assassin on a small favor to eliminate a prominent Senator.
» Full game details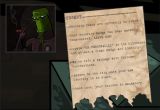 The sequel to A Small Favor. The story continues after the assassination of Senator Lobe. With his security clearance severely compromised, the assassin heads deep into the blind zone to find a new identity .
» Full game details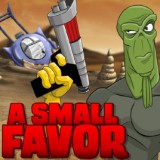 Favor Collectors are armed mercenaries willing to do what the rest of society can't and operating outside of the ever watchful gaze of the Galactic Ministry of Regulation. Blackmail, theft, assassination - there is no deed too illegal. One such collector, an alien assassin employed by a pa...
» Full game details