A full overview of all adventure games released in the Conquests Series. These can be episodes, remakes/remasters or sequels, created by either one or several companies. As long as the IP is used, we'd quantify this as part of a 'series'.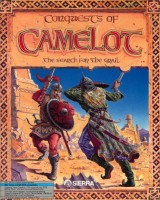 The holy grail... it is the most famous and sought-after object in the world. It is the stuff that dreams and legends are made of. It is the one thing that will heal the heart of a king and breathe life into a dying land. More than all these things, it is a symbol of the trials of body, mind and ...
» Full game details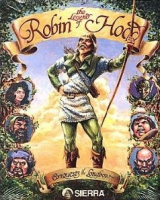 The gauntlet has been dropped. The most intriguing and enduring outlaw of all time comes to life in Sierra's richest, most complex game yet. To survive, you must use compassion as well as wits and cunning.
» Full game details