A full overview of all adventure games released in the Kingdom Series. These can be episodes, remakes/remasters or sequels, created by either one or several companies. As long as the IP is used, we'd quantify this as part of a 'series'.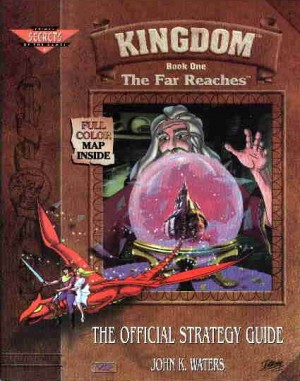 Long ago in a land of five kingdoms an amulet, known as The Hand, was shattered into five pieces and hidden throughout the Far Reaches. Dark Magic spread throughout the land and the evil wizard Torlok began his reign of terror. Now the fate of the Five Kingdoms rests on Lathan, the last of the Argent Kings. To restore freedom he must first recover the broken pieces of the amulet – but his journey is filled with many challenges.
Explore the mysterious and intricate J.R.R. Tolkien-type world of Shadoan. Gather the five lost pieces of an ancient amulet and discover its magical powers. Finally destroy the evil wizard Torlok, allowing Prince Lathan Kandor and the beautiful Princess Grace Delight to be reunited.