Little Big Adventure Series
A full overview of all adventure games released in the Little Big Adventure Series. These can be episodes, remakes/remasters or sequels, created by either one or several companies. As long as the IP is used, we'd quantify this as part of a 'series'.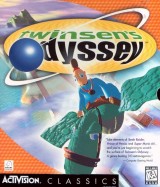 Twinsen, the plucky hero of Relentless, returns to face his greatest challenge ever. When strange aliens arrive from a neighboring planet and begin kidnapping magicians and children, Twinsen uncovers a diabolical plot to obliterate his homeworld. In an epic adventure that will propel him across th...
» Full game details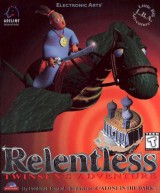 Chilling dreams of destruction and doom fill your mind.You feel compelled to warn the world, but in so doing are imprisoned by the tyrannous Dr. Funfrock. Imprisoned because of a dream? You know in your soul that you must escape somehow and discover the meaning behind this mystery.
» Full game details