A full overview of all adventure games released in the Touch Detective Series. These can be episodes, remakes/remasters or sequels, created by either one or several companies. As long as the IP is used, we'd quantify this as part of a 'series'.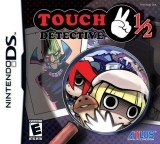 Accepted into the Great Detective Society, Mackenzie has become a fully-accredited sleuth! Trouble is, people still do not take her seriously. All that changes when a string of strange thefts pulls her into a puzzling plot, and she'll have to use all of her skills and intuition to discover the motiv...
» Full game details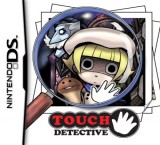 After her father unexpectedly passes away, Mackenzie inherits the family business: a renowned detective agency in a fantastic world populated by mechanized butlers and walking skeletons. With the aid of cheerful mushroom-man Funghi and robotic servant Cromwell, Mackenzie sets off to prove herself wo...
» Full game details