A full overview of all adventure games released in the Shivers Series. These can be episodes, remakes/remasters or sequels, created by either one or several companies. As long as the IP is used, we'd quantify this as part of a 'series'.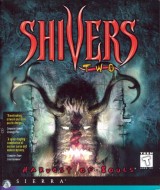 I'm convinced that someone or some thing is after me. I'll see a movement in the shadows, or feel a breath on my neck. But then it's gone. Whatever it is, it's lurking near – waiting for me. I've uncovered another piece to this puzzle, but am reluctant to writ...
» Full game details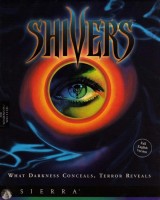 Mystery sounds through the haunted halls and rings from the rafters of a deserted museum. Was this place a failed dream or was it the waking nightmare of an eccentric old man? Where is the museum's creator, and the other ill-fated visitors who disappeared so long ago? You enter, with nothin...
» Full game details