LucasArts Desktop Adventures Series
A full overview of all adventure games released in the LucasArts Desktop Adventures Series. These can be episodes, remakes/remasters or sequels, created by either one or several companies. As long as the IP is used, we'd quantify this as part of a 'series'.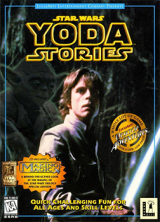 Grab your lightsaber and get ready for Star Wars in the latest easy-to-play Desktop Adventures. Join Luke Skywalker as he trains to become a Jedi with Yoda, then harness the Force and cross the galaxy to meet exotic aliens, collect strange devices and weapons, and deal the Galactic Empire one cripp...
» Full game details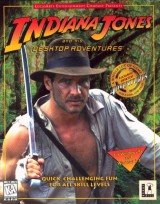 1930s Mexico is the setting for fun! You and the world's most famour archaeologist take on thieves, scavengers and other rogues bent on ransacking historical sites to sell off the priceless treasures they find. In a variety of deceptively simple min-adventures, you'll encounter fierce warriors and...
» Full game details