Indiana Jones adventures Series
A full overview of all adventure games released in the Indiana Jones adventures Series. These can be episodes, remakes/remasters or sequels, created by either one or several companies. As long as the IP is used, we'd quantify this as part of a 'series'.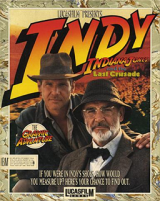 Europe. 1938. The Lost Ark was just a warm-up! Now Adolph Hitler is after the most powerful talisman of all – the Holy Grail. A few brave men stand in his way. Fortunately, one of them is Indiana Jones. And this time, he has his dad with him.
» Full game details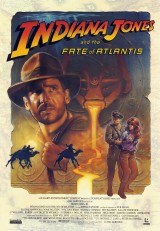 1939 – the eve of World War II. Nazi agents are about to get their hands on a weapon more dangerous than the atom bomb. Only Indy can stop them before they unleash the deadly secret that sank Atlantis.
» Full game details