A full overview of all adventure games released in the Monty Python Series. These can be episodes, remakes/remasters or sequels, created by either one or several companies. As long as the IP is used, we'd quantify this as part of a 'series'.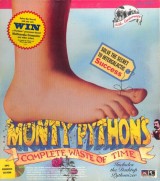 Once in a decade there comes an interactive CD-ROM thingy so momentous that none dare miss it. So, while you're waiting for it to arrive, why not take a moment to try this CD-ROM thingy from Monty Python instead? You'll face a series of gaming challenges on your quest to discover the secret to Int...
» Full game details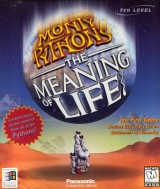 Finally, a CD-ROM game that no one will enjoy! It's based on the film by the same name, but it's really something completely similar yet entirely different. Experience the heart-warming miracle of birth, the joy of growing up, and the giddy thrill of getting old and dying. Unravel the mind-bog...
» Full game details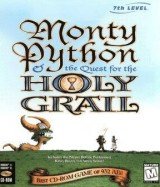 Burn the witch! Battle the Black Knight! Then outwit the Bridgekeeper at the perilous Bridge of Death in this enchanting interactive medieval experience – the first to earn an enthusiastic thumbscrews up from Vladimere the Impaled! And, as an extra, top-secret bonus, this game includes an e...
» Full game details