A full overview of all adventure games released in the Bone Series. These can be episodes, remakes/remasters or sequels, created by either one or several companies. As long as the IP is used, we'd quantify this as part of a 'series'.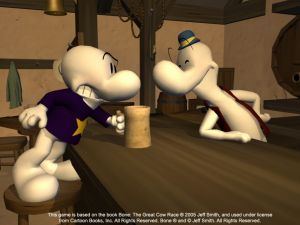 It's spring fair time and The Great Cow Race is about to begin! Play carnival games. Write love poetry. Outsmart a really big bee. Cheat the locals out of their hard-earned eggs. Bang on some pots and pans. Escape from an angry mob. Oh, and dress up like a cow. (Not necessarily in that order.)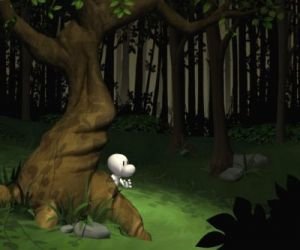 After an attack by a swarm of locusts leaves Fone Bone lost in the mountains, he sets out to find his cousins, with a little help from a mysterious red dragon, a couple of talking bugs, and a pretty girl named Thorn. But with hungry rat creatures on his tail, will Fone Bone ever make his way back to Boneville?