Adventure Gamers - Forums
Welcome to Adventure Gamers. Please Sign In or Join Now to post.
You are here: Home → Forum Home → Gaming → Adventure → Thread
Post Marker Legend:
New posts
No new posts
Currently online
Challenge Week 4 - Underground ENDED
Underground
Adventure gamers seem to spend a lot of time in dark places underground. We slog through sewers, avoid nasty things in caves, get lost in endless tunnels, become severely anxious in basements, and discover things in mines and crypts.
Pictured below are underground locations from 21 different games. Your task is to identify them. Each one is worth 10 points for a correct first guess, 8 points for a second, and 6 points for a third. The maximum number of points you can earn is 210.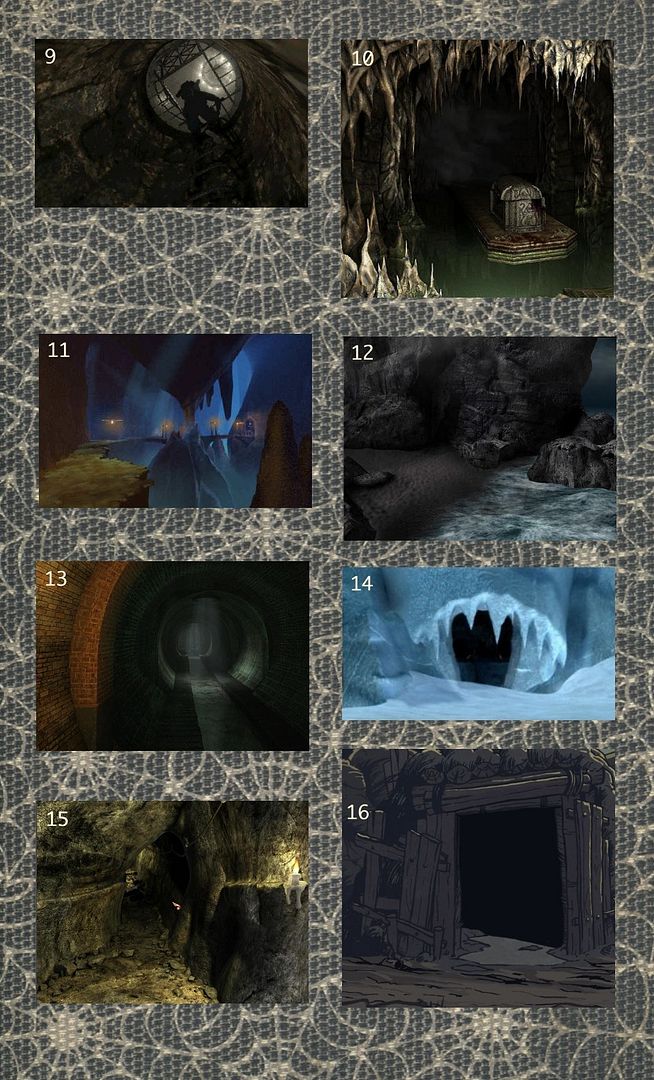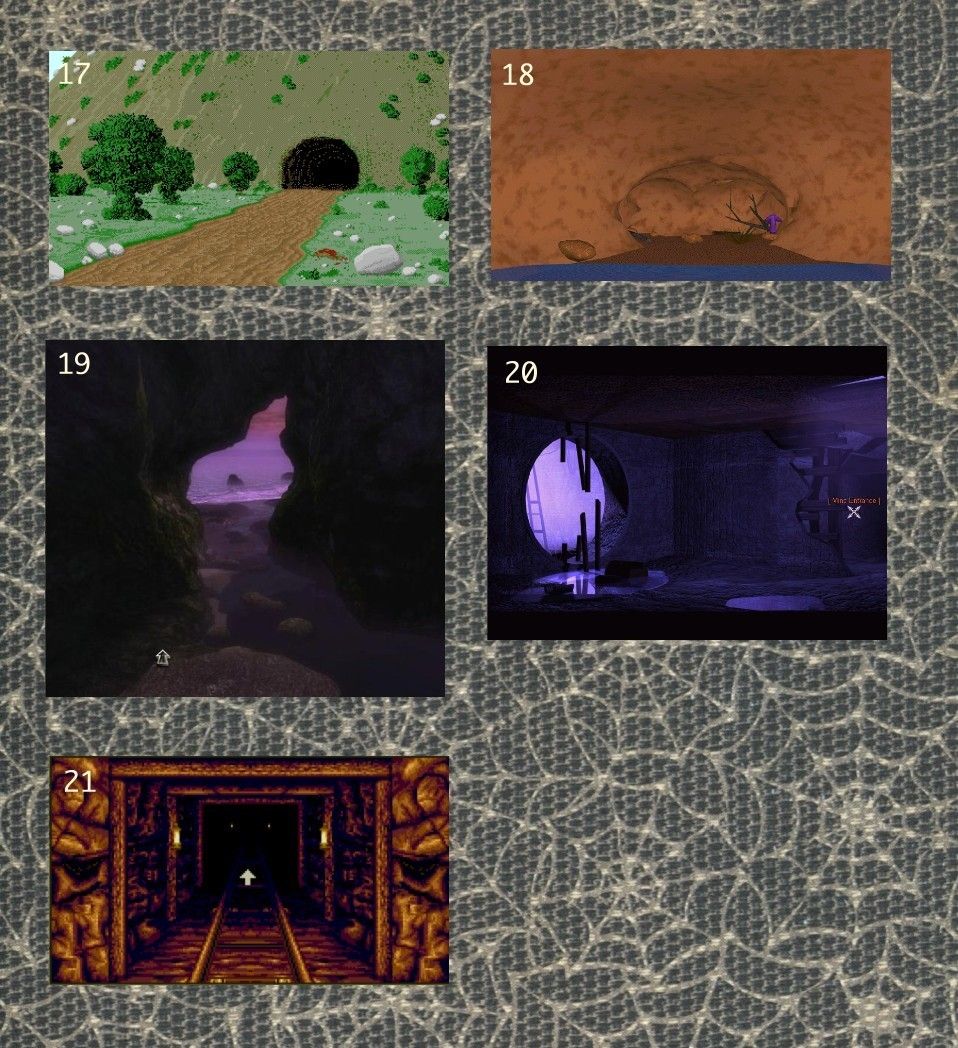 Bonus:
Put the game names from the underground screenshots into the grid below to discover another game name containing 21 letters. If your answer is correct, you will earn an additional 15 points. You do not have to submit the grid to me, just the game name. Also, please note that the game names do not include spaces and that some may have been shortened to fit the puzzle.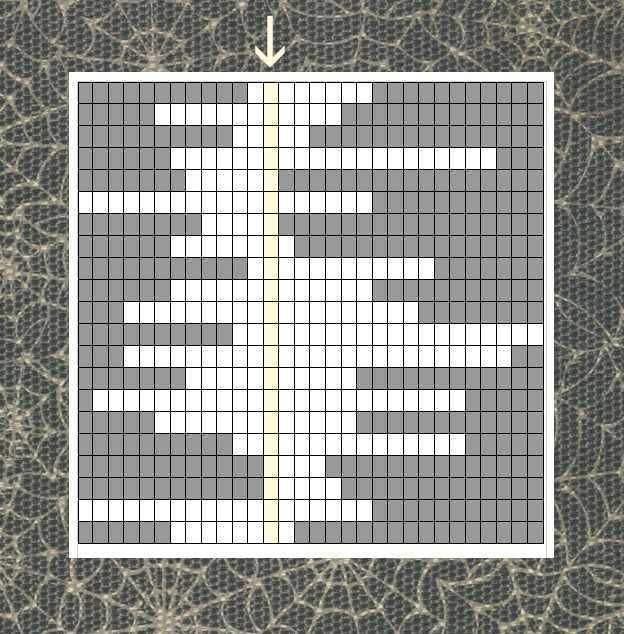 When you surface from the depths, send your answers to me via PM by 10:00 PM GMT on Sunday, Nov. 8. Oh, and don't forget to take some extra batteries for your flashlight!
I keep hitting the escape button, but somehow I'm still here.
Scores for Underground:
Chrissie 225
DarkEye 225
Zobraks 225
Phlebas 215
TimovieMan 215
Trunkyo 215
Eddyc 163
Diego 153
TechnoSpike 140
Abnaxus 110
Becky 105
Wilco 60
SoccerDude28 40
I keep hitting the escape button, but somehow I'm still here.
Answers for Underground:
1 - Salammbo: Battle for Carthage
2 - Black Mirror 3
3 - Rhem 3: The Secret Library
4 - Hans Christian Anderson: The Ugly Prince Duckling
5 - Al Emmo and the Lost Dutchman's Mine
6 - Secret Files: Tunguska
7 - Alida
8 - Next Life
9 - Traitors Gate
10 - Dracula Origin
11 - Zork Grand Inquisitor
12 - And Then There Were None
13 - Agon 4: The Lost Sword of Toledo
14 - Tale of a Hero
15 - Return to Mysterious Island
16 - Valiant Hearts
17 - Spellcasting 301: Spring Break
18 - Dive: The Conquest of Silver Eye
19 - Agon 3: Pirates of Madagascar
20 - Last Half of Darkness: Beyond the Spirit's Eye
21 - Waxworks
Bonus: Are You Afraid of the Dark?
I keep hitting the escape button, but somehow I'm still here.
Welcome to the Adventure Gamers forums!