Adventure Gamers - Forums
Welcome to Adventure Gamers. Please Sign In or Join Now to post.
Group I - The BAG VS Tournament
**********************************************
Points 7pt 5pt 3pt 2pt 1pt
1. Day of the Tentacle 195 20 9 2 2 0

************************************************************************************

2. Gabriel Knight 3
:
BotS
,
BotD 125 10 6 5 5 0

************************************************************************************

3. Primordia 113 5 8 9 5 1

************************************************************************************

4. Night of the Rabbit 50 2 4 2 4 2

************************************************************************************

5. Sherlock Holmes
:
The Awakened 39 2 2 3 2 2

************************************************************************************

6. Another Code
(
aka Trace Memory
)
31 0 5 2 0 0

************************************************************************************

7. Spycraft
:
The Great Game 26 0 3 3 1 0

************************************************************************************

8. Amnesia
:
The Dark Descent 25 2 0 3 0 2

************************************************************************************
p42
Vote for up to five games you'd like to see advance to the next round.
First choice (7 points)
Second choice (5 points)
Third choice (3 points)
Fourth choice (2 points)
Fifth choice (1 point)
Voting for this group will end on 31st December at 23:59 GMT. The four games with the most points will advance.
Not sure what this tournament is all about? See the Overview thread here. Join in and have fun!
Day Of The Tentacle

This beloved adventure is the sequel to LucasArts' Maniac Mansion, and is widely considered one of the best adventures ever made. It's an insane, surreal adventure with a long and complex story and beautiful and gunny comic graphics. The Purple Tentacle, one of crazy Dr. Fred's creations, drinks contaminated water from Dr. Fred's Sludge'o'matic, mutates into an insane genius and grows arms, and now he's plotting to take over the world. In an effort to stop him, Dr. Fred sends the three insane friends back in time to yesterday. The cheap doctor uses a fake diamond over a real one in his time machine, which blows up sending Hoggie 200 years into the past and Lavern 200 years into the future. Bernard, with the assistance of budding rock star Green Tentacle, has to find a non-imitation diamond, and Hoagie and Laverne both have to get back to their time machines and connect them to a power source. The game uses the three time streams effectively, with several puzzles depending on actions in one era affecting the other eras. The player can switch between any one of the three playable characters at any time. The three protagonists can also share inventory items amongst themselves (at least, those items that can be stowed in a toilet), a feature that plays into many of the game's puzzles. It includes the entire original Maniac Mansion as a game-within-a-game which can be played simply by using Weird Ed's computer.
Gabriel Knight 3: Blood of the Sacred, Blood of the Damned

One of the best adventure game series ever made, Gabriel Knight not only sets new standards of interactive storytelling, but also proves that computer games can be no less literate, mature, well-informed, and thought-provoking than other media. The amazing character-independent movement modes and interface in this game is testament to how 3D can actually enhance gameplay in adventure genre. It tackles Rennes-le-Château, one of the world's most famous unsolved mysteries and one of the most hotly-contested locations of the Holy Grail. You will soon come across references to various legends including the Knight Templars, vampires, political conspiracies, and of course the Holy Grail itself…
As with previous games, the amount of research that went into GK3 gives rise to not only a believable plot, but also some compelling puzzles. The La Serpent Rouge puzzle you get to solve as Grace using Sidney, the in-game computer, is one of the most elaborate puzzles ever devised. With an outstanding plot, great characters, and exceptional gameplay, it will glue you to the screen for days on end.
Amnesia: The Dark Descent

This graphic adventure survival horror game comes from the developer of the Penumbra series. Amnesia is an exploration-based adventure game played from a first-person perspective. The player has no access to weapons, and they must use their wits to avoid or hide from enemies. Daniel awakes in a dark castle with little or no memories about himself or his past. All that he can remember is his name and that something is hunting him. Exploring the eerie pathways, you must also take part of Daniel's troubled memories. The horror does not only come from the outside, but from the inside as well. A disturbing odyssey into the dark corners of the human mind awaits. By using a fully physically simulated world, cutting edge 3D graphics and a dynamic sound system, the game pulls no punches when trying to immerse you. Once the game starts, you will be in control from the beginning to the end. There are no cut-scenes or time-jumps, whatever happens will happen to you first hand. It is considered one of the scariest games ever made.
Another Code (aka Trace Memory)

Ashley is just one day shy of her fourteenth birthday. Her father had left her with her Aunt Jessica since the death of her mother at the age of three and she hasn't seen him since (thinking he was dead). She has come to a deserted island after receiving a device called the DTS and a message from her father to meet him there. Ashley must find her father and unravel the mystery of her mother's death, her father's abandonment and the life of a ghost she meets while there. Assuming control of Ashley, players navigate through 3D environments and attempt to solve puzzles. During movement, the touchscreen displays an aerial view of Ashley and her surroundings. It is considered a good introduction to the graphic adventure genre.

Sherlock Holmes: The Awakened

This is the third installment of the 3D Sherlock Holmes series and features a darker story than the previous titles. The game has traditional Point & Click game play, in a real time 3D environment, while offering numerous enigmas and varied puzzles including some that use physics and light for the first time. Based on an excellent storyline, the game will immerse the player into a terrifying investigation. Sherlock Holmes, helped by the faithful Doctor Watson, will inquire into strange disappearings that seem to be linked to a mysterious sect. Starting from Baker Street in London, the adventure will lead the player to Bale in a Swiss psychiatric hospital, then in Louisiana and in Scotland. Now, for the first time ever, Holmes must survive and prosper in a world besieged with Cthulhu myth (from the legendary imagination of H.P. Lovecraft) making this an unforgettable gameplay experience. The most talented detective is caught between the powers of the rational and the supernatural.

Spycraft: The Great Game

As a new CIA operative, you've been called to Washington. Apparently a Russian candidate for president was assassinated (read: shot) while giving a public speech. Can you uncover a conspiracy that reaches the highest level of government (both US and Russia)? Spycraft is a video-adventure that involves quite a bit of puzzle-solving. With input from ex-head of KGB and ex-head of CIA, the scenario is frighteningly authentic. You choose your actions from what is available on screen. You will need to collate large amount of information, and pick out certain patterns that will lead you to what you need. You are helped along by your trusty PDA which highlights the areas to be investigated (i.e. puzzles to be solved) and keeps track of relevant facts. It details the attempted assassination of the President of the United States and the CIA and SVR attempts to save him. Although the game was not approved by either organization, it tends to favour realism due to its coordination with former CIA director William Colby and former KGB Major-General Oleg Kalugin. You won't go unprepared, though: to prepare for the assignment, you get the espionage boot camp at the CIA training facility, The Farm in Langley, Virginia. Lead a team of special forces, carefully study satellite photos, intercept radio communications, conduct ballistics analysis and operate a computer-based suspect identification tool - all exercises are based on actual CIA covert ops training procedures. Master the tools of a CIA operative, surveil double agents and intercept radio transmissions to infiltrate a web of rogue spies. It has unrivaled production values: stunning computer-generated graphics, 35mm film, actual CIA footage and dozens of Hollywood actors portray the danger and intrigue.

Primordia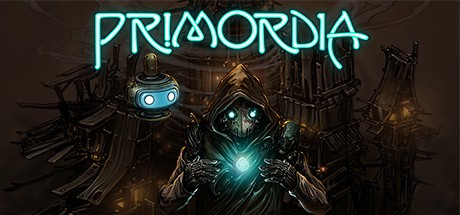 Ages have passed since legendary Man walked the planet. Now, in the desolate wastelands beyond the city of Metropol, a solitary robot named Horatio jealously guards his freedom and independence. All that is taken away from him when a marauding foe steals his power source, forcing him to leave the safety of his home and set out on a perilous journey into the wastes - and into his own mysterious past. Primordia is a point-and-click adventure game that combines the challenge and depth of the classics with a streamlined interface and a player-friendly design: puzzles emphasize logical thinking and exploration, rather than trial and error or endless backtracking. The game features over fifty hand-drawn rooms to explore, dozens of distinctive characters and complex machines to interact with, and gorgeous painted cutscenes to soak in. And, as some might note, it features a sarcastic floating sidekick named Crispin.

The Night of the Rabbit

The twelve years old Jerry's biggest dream is to become a magician. At the second last day of his summer holidays this dream of his seems to come true. Out of the blue, a large and elegantly dressed rabbit, the Marquis de Hoto, appears and offers Jerry to make him his apprentice. The two of them venture in a magical world, a world full of talking animals and mystical creatures. But as this world is enslaved under the spell of the mighty magician Zaroff, Jerry's dream becomes a nightmare. Slowly it dawns on Jerry that there is a very good reason for the mysterious rabbit to make him a magician. Will Jerry and his friends Plato and Kitsune succeed in stopping the Great Zaroff? What dark secret is the Marquis de Hoto trying to hide? The answers lie, deeply hidden, in the dark woods of this magical world.
7 - primordia
5 - night of the rabbit
3 - amnesia
7 - GK3
5 - DOTT
3 - Spycraft
7 - Day of the Tentacle
5 - Another Code
3 - Primordia
2 - Night of the Rabbit
1 - Amnesia
Sherlock Holmes: The Awakened = 7 points
Don't Hate Me Because I Am Beautiful…There Are Many Other Reasons
7 - Day of the Tentacle
5 - Spycraft
3 - GK3
2 - Primordia
PLEASE stop handling venomous things and start saving the world, okay? - Lise, Kelvin and the Infamous Machine
7 - Primordia
5 - Night of the Rabbit
3 - Amnesia: The Dark Descent
2 - Day of the Tentacle
7 - Day of the Tentacle
5 - Another Code

Once again it's shameful how few of these I've actually played…
Now playing: Blade Runner (post-CPT) | The Witcher: Enhance Edition (on hold) | Danganronpa: Trigger Happy Havoc (on hold) | Professor Layton and the Azran Legacy (3DS)
Recently finished: Whispers of a Machine (CPT) - 4/5 | Beneath a Steel Sky (CPT) - 3/5 | 3 in Three - 3.5/5 | Puzzle Gallery: At the Carnival - 2.5/5 | The Fool's Errand (replay) - 3.5/5 | The Dig (replay) - 4.5/5 | Return of the Obra Dinn (CPT) - 4/5 | Beavis and Butt-Head in Virtual Stupidity - 3.5/5 | League of Light: The Game (CCPT) - 3/5 | realMyst: Masterpiece Edition - 2.5/5 | Contradiction - 3/5 | Tex Murphy: Mean Streets - 2/5 | The Last Express - 3.5/5 | South Park: The Fractured But Whole - 4/5 | Indiana Jones and the Fate of Atlantis (replay, CPT) - 5/5
7 - Amnesia, the Dark Descent
5 - Primordia
3 - Day if the Tantacle
2 - Night of the Rabbit
Well, #1 is ridiculously easy, for once (wish I could give it all the points)...
1) Gabriel Knight 3
2) Day of the Tentacle
7 Amnesia: The Dark Descent
7 - Day of the Tentacle
5 - Spycraft
3 - Primordia
2 - GK3
7 - Day of the Tentacle
5 - Gabriel Knight: BoS,BoD
3 - Primordia
2 - Sherlock Homes: The Awakende
Not a very full group for me
7 - Day of the Tentacle
5 - Gabriel Knight 3: Blood of the Sacred, Blood of the Damned.

1. Day of the Tentacle
2. Another Code (aka Trace Memory)
3. Spycraft: The Great Game
4. Primordia

Welcome to the Adventure Gamers forums!